Youngsters mark International Day of Peace in Basildon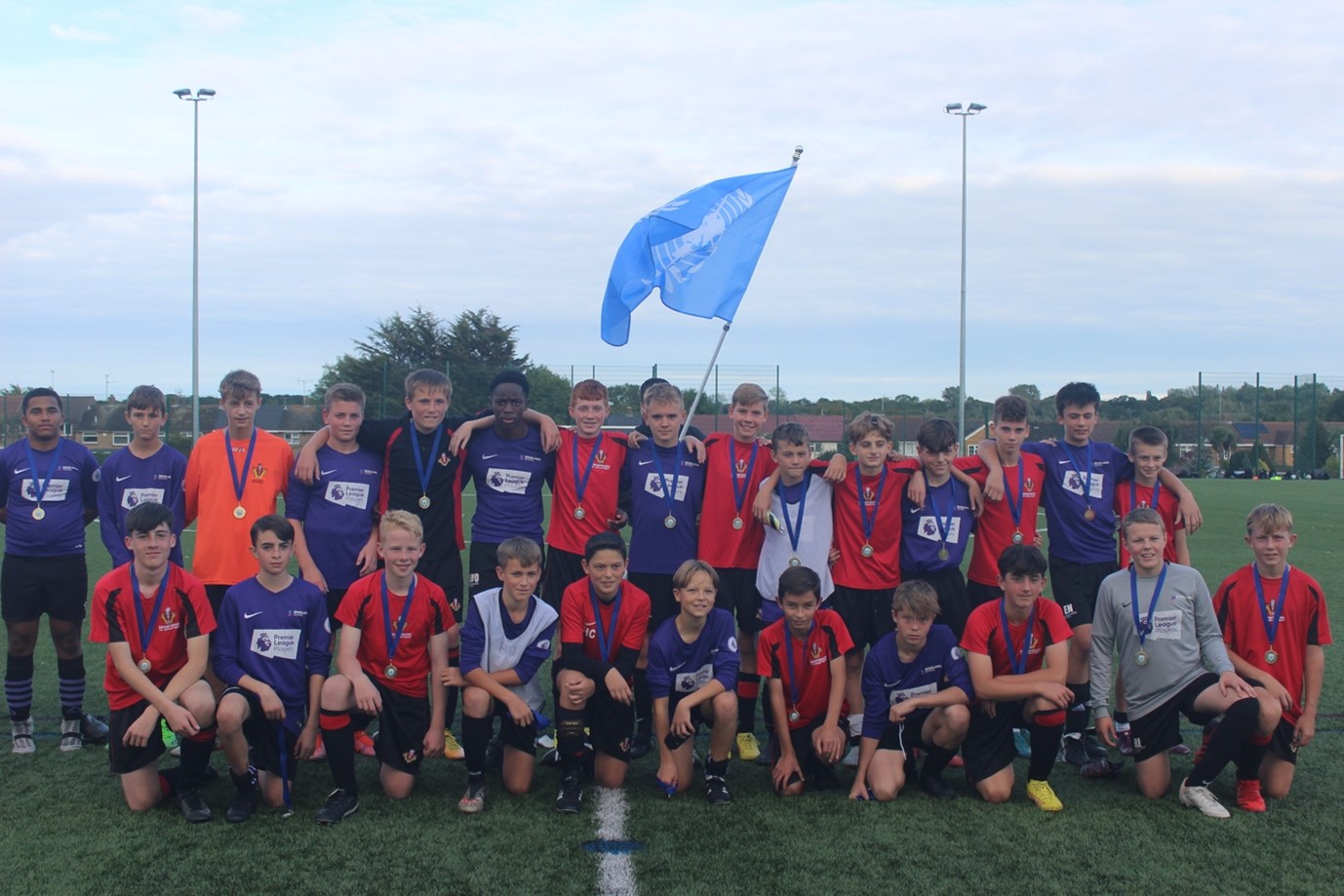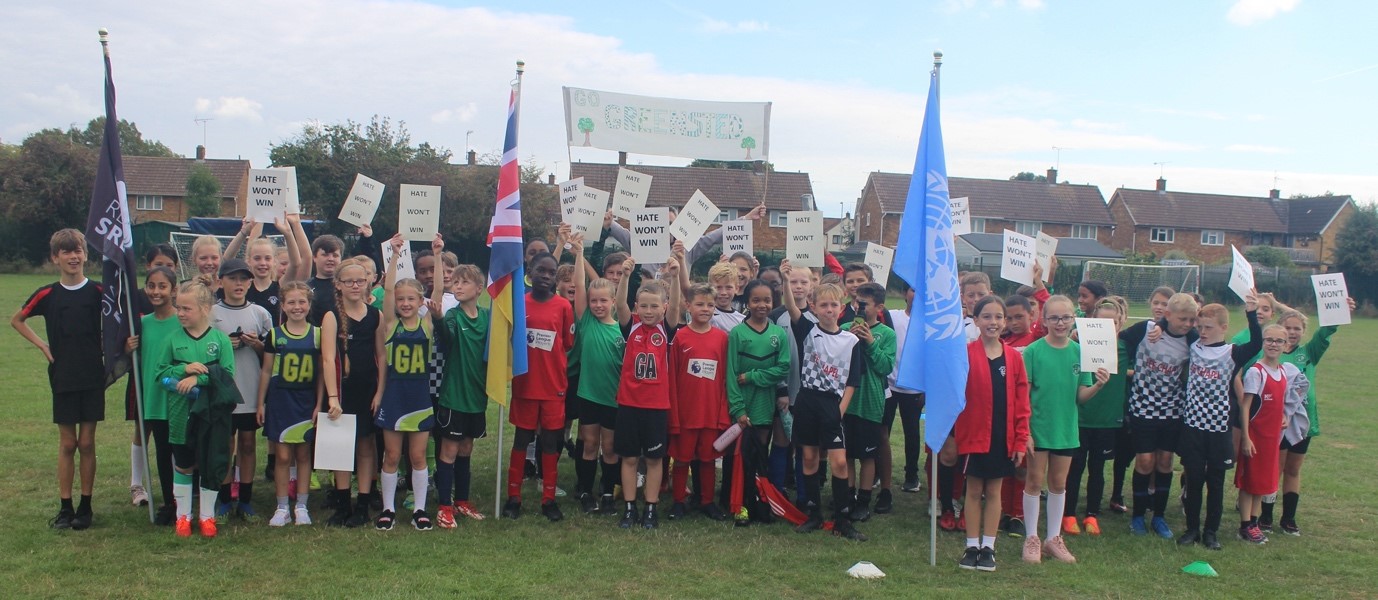 TUESDAY, 21 September was the United Nations International Day of Peace and young people in Basildon gathered to celebrate it.
Using statements to promote peace in the world, the day included a series of peace games.
In the morning children from Ryedene Primary School, Lee Chapel Primary School and Northlands Primary School were hosted at Greensted Primary School for a min football and netball tournament
In the afternoon, Woodlands School welcomed Beauchamps High School for the now traditional Peace Match. Again statements relating to world peace were made. I addition the match was started with a minute's silence for Queen Elizabeth II.
The event was part of the Basildon Twinning Association's 'Forget Never' project.