Songs for those no longer with us - Hospice Light Up a Life appeal remembers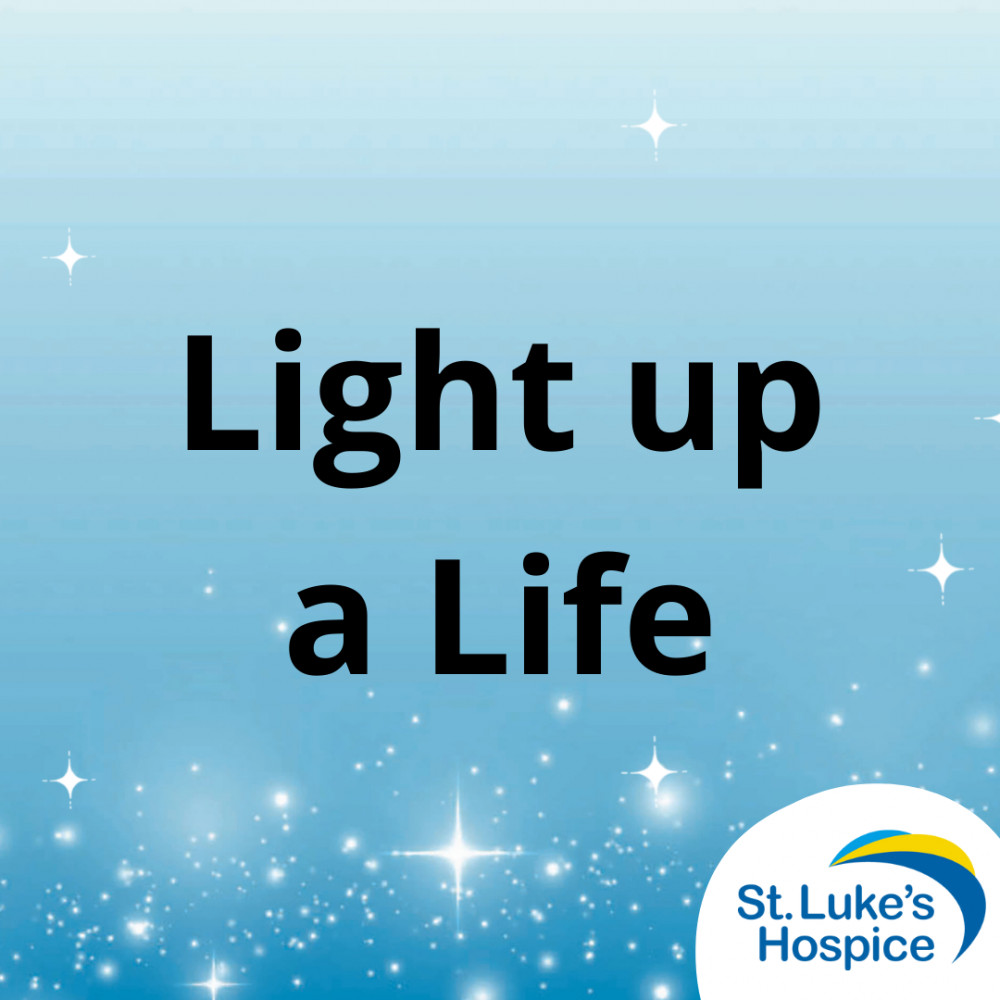 ST Luke's Hospice and Gateway 97.8 is inviting the community to celebrate and remember loved ones who are no longer with us by dedicating a song for a special radio show.
As part of the Hospice's annual Light up a Life appeal, a radio dedication show will be broadcast on Gateway 97.8 and Basildon Hospital Radio 87.7 on Sunday, 18 December, from 1pm to 4pm.
The special three-hour broadcast will feature songs chosen by listeners in memory of their loved ones, as well as moments of reflection and remembrance for all.
St Luke's Hospice's annual Light up a Life appeal gives people the chance to remember a loved one at Christmas-time, while also supporting the Hospice. As well as the radio dedication show, the Hospice will be holding its much-loved remembrance services across the local community.
Sarah Stoddart, Individual Giving and Legacies Manager, said: "We're pleased to announce our special radio dedication show in partnership with Gateway 97.8 for the third year. The show is an opportunity to come together as a community in collective remembrance and sharing a song for a loved one can be a really poignant way to remember them at this time of year. There's still time to get your song dedications in and be part of this special broadcast."
Danny Lawrence, Director at Gateway 97.8 said: "As a local radio station we serve our community. My fellow directors at Gateway 97.8, Ros Connors and Johnny Jenkins, and I, are delighted to support St. Luke's Hospice with the Light up a Life radio show again this year. We'd urge people to get involved by making a song request for their loved one using the online form on the St. Luke's Hospice website and tell us why that song is so special to them."
If you have a special song you would like to dedicate to a loved one, please complete the online form at www.stlukeshospice.com/light-up-a-life and your song could be selected to play live on the show.
For more information about Light up a Life and the ways you can take part and support St Luke's Hospice, visit www.stlukeshospice.com/light-up-a-life or call the Light up a Life team on 01268 524 973 or email [email protected].
The Hospice has expressed special thanks to Bennetts Funeral Directors, T Cribb & Sons Funeral Directors and West & Coe Funeral Directors for supporting Light up a Life 2022.