Basildon man opens his heart after a battle against debilitating illness that has gone on for more than a year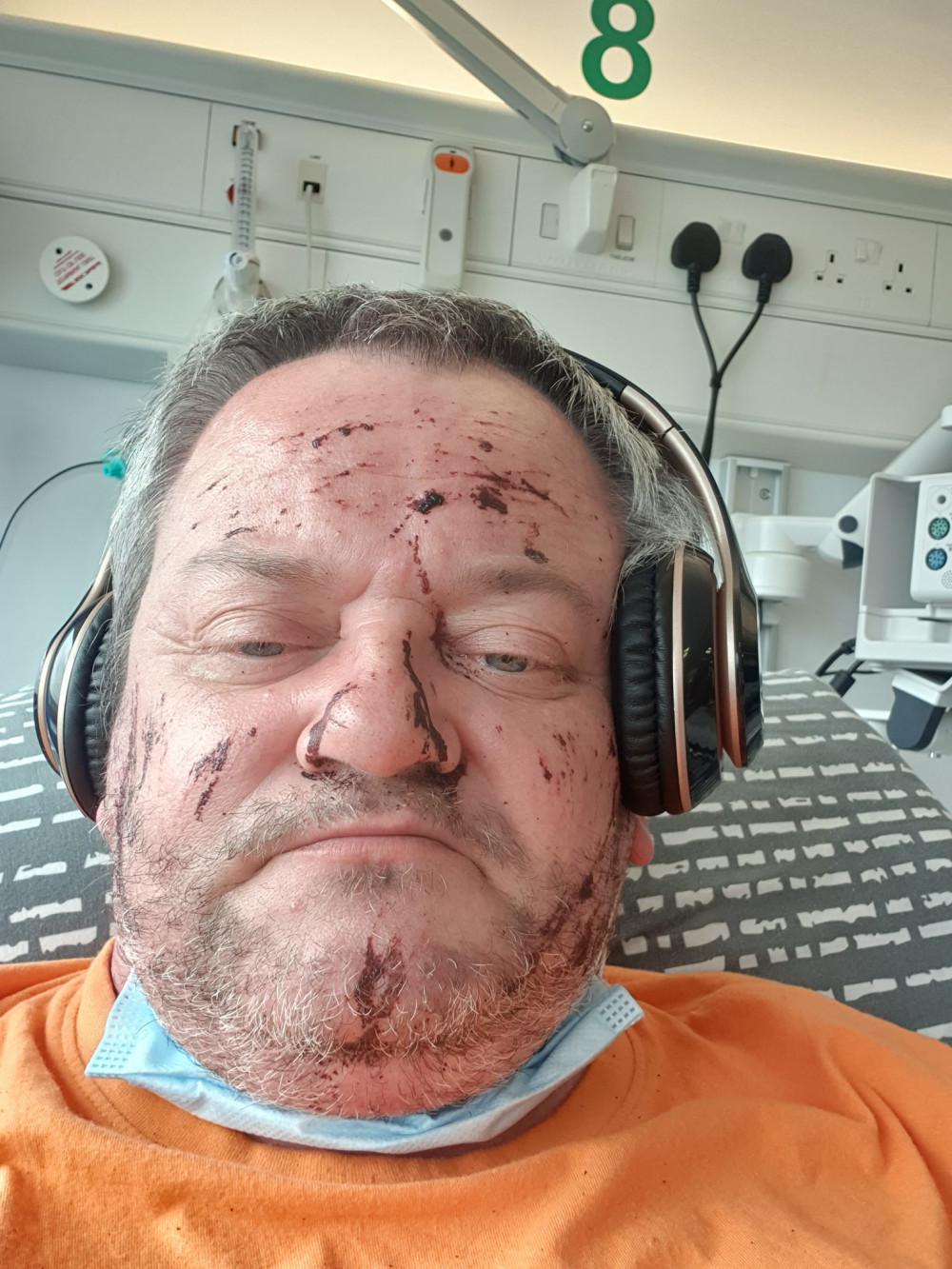 The harrowing story of a 46-year-old Basildon man struck down by a debilitating illness is being self-documented on social media as a record of what happened to him after the had an anti-covid 19 vaccine.
Simon Clark, a dad of four and aformer taxi driver until he was injured in an accident, has lived in Whitmore Way for ten years and prior to that lived in Noak Bridge. Latterly he has been working in a taxi office, but in 2021 his life changed.
by SIMON CLARK.
IN March 2021 I had my AstraZeneca vaccine.
Approximately 10 days later I woke up with a very numb big toe on my foot. I thought nothing of it at the time. The next morning I woke up and my big toe on my other foot was also completely numb.
They weren't painful so I thought I'd see how it goes. The next day both feet were completely numb and I had severe lower back pain that was eye-watering.
I contacted my GP and he said that I need to go to A&E immediately. Upon arrival at A&E I was scanned and nothing untoward showed up. I was admitted to a ward for monitoring.
The next day my hands and fingers were numb and tingly but doctors were still baffled.
You shouldn't do this but I googled my symptoms and eventually came across a neuropathy page. I explained what was happening to me and a chap popped up and said I believe you have Guillian Barre syndrome.
I'd never heard of this so I checked it out. To my astonishment everything that it said was exactly how my symptoms started. It also said that it can be caused by a infection, giving birth, food poisoning, vaccinations. Well, I hadn't had an infection.
I definitely hadn't given birth, nor had food poisoning so I could only think that it had to have been my covid vaccination. I mentioned what I had found on Google to the ward doctor and she looked at me with eyes that said "who is the doctor here me or you" but she agreed to do a lumbar puncture to determine if what I had discovered could be what was actually happening with me.
Well after three very painful attempts with the needle they managed to drain fluid from my brain. It was then sent away for testing. The next day the results came back as positive for Guillian Barre syndrome so I was taken to another hospital for a nerve conduction study. This also confirmed GBS. I was started on a five day course of IVIG infusions.
A few days later I felt a little better and started physiotherapy. I thought my troubles were over and I was on the road to recovery. Well, a couple of days later I collapsed in hospital with breathing difficulties and was rushed down to intensive care.
It had got to my lungs, so breathing was really hard. I had a machine force air into my lungs to help keep them inflated. This went on for two months and all the time I was having more ivig infusions.
After three months I finally felt that I was able to breath unaided and I was allowed to go home. I still couldn't walk but I was having physio regularly. Outer body sensation was minimal and using my hands was very difficult.
I was home for about six weeks when I started to feel worse and the pain had come back. I was rushed back into hospital and started on ivig infusions again. After a few more weeks in hospital I started to feel a little better and managed to go home again.
I even managed to walk about inside my home with walking aids. Some days were better than others. Once again after about four weeks of being home I went downhill again. I was taken to hospital and told that I would be rushed to a specialist hospital in London.
More tests were carried out there and I was told that I had the more chronic form of GBS which is CIDP. My options were to have more ivig infusions or try a more invasive treatment, plasmapheresis. I opted for more ivig in the hope that it would work this time.
After a few weeks at the Royal London hospital I felt well enough to go back home with the knowledge that I would have another five day course of ivig at my local hospital six weeks later. In October 2021 I had my last lot of ivig infusions as an outpatient and felt ok other than the crushing headaches.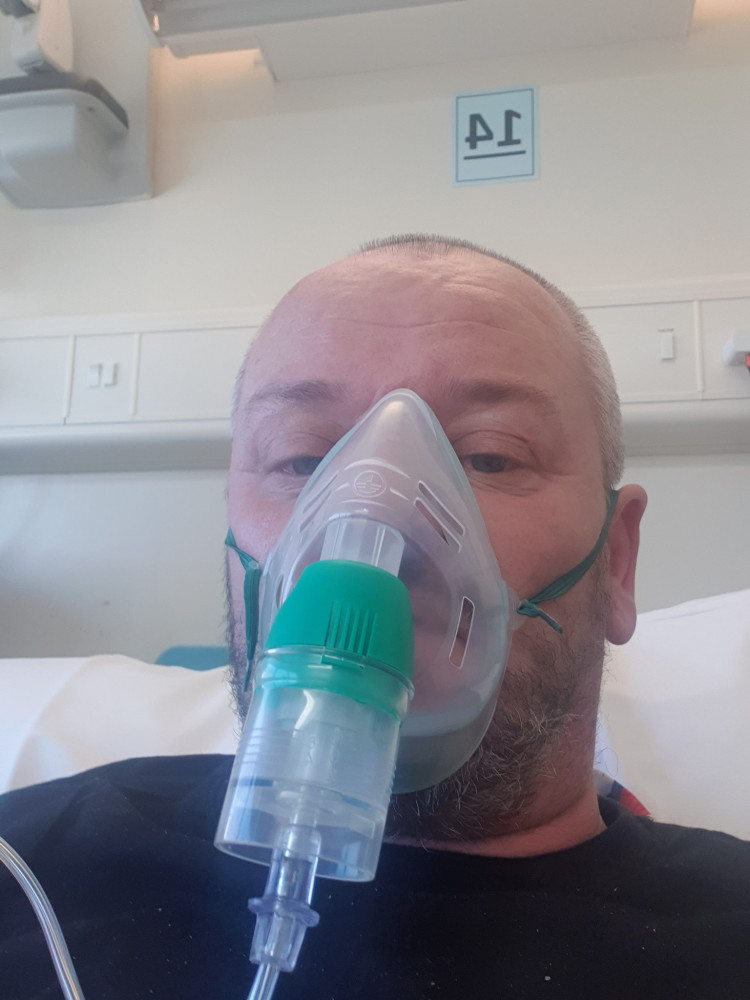 In late November I relapsed again and was taken to my local hospital where more ivig was given. This again relieved my most severe pain and I was able to go home and to take steroids too.
Mid December I started to deteriorate again but as it was near Christmas I was fighting it. I managed Christmas Day and Boxing Day at home but the next day I had to go back to hospital.
Again I was rushed back to the Royal London and told that this is now the time to have the plasmapheresis done. I was told that a line would be placed through the side of my neck into the very top of my heart.
Ok, I thought, might feel a little sore when I wake up. How wrong I was.
I had to be awake for the procedure. It took 45 minutes and it was excruciatingly painful and caused a minor heart attack. Thankfully I was in the right place and treated appropriately.
After a few hours the chest pain went away and I was left lying there with two pipes sticking out from the side of my neck. It looked like Robin Hood had used his bow and arrows on me.
I started the plasmapheresis two days later and it was painless but a long process. 5 exchanges over 10 days. After the 2nd one I already started to feel better and I could even bend my toes which I hadn't been able to do for months. After all 5 exchanges I could stand up.
I was taken home by ambulance and felt 80% better. I felt like a person again. I was so excited and thought that I had finally beaten this horrible disease. I was now walking unaided around the house. I even managed to walk with sticks to my local shop although I cried in pain when I got there and had to use the wheelchair to come back. Anyway, two weeks later I noticed that my feet and toes were becoming stiff again. Not again I thought, no way can this be happening to me. Next day - even worse.
My legs felt like concrete. The next day my hands and fingers were tight and tingly. I couldn't stand up let alone walk. Once again it had spread so fast and put me right back. I tried and tried to push myself but it wasn't having any of it.
In the early hours of 26 January I woke up in agony, screaming like a baby. It was the worst feeling ever. Like I was being electrocuted inside from head to toe. My wife called an ambulance and was told the wait was up to 18 hours. Thankfully it arrived after 20 minutes.
After explaining my condition to them, which they had never heard of, they proceeded to Google it.
They then gave me more pain relief on top of the morphine and codeine I'd already taken. They soon realised getting me out to the stretcher was going to be a problem, so another crew were called.
Now from this point I remember nothing other than what I have been told by my good wife. I was kicking, screaming effing and blinding at the paramedics. I'm sorry. Once in the ambulance the paramedics realised something wasn't right and called for the air ambulance.
Once the air ambulance arrived medics assessed me and gave me fentenol and morphine and I was taken to hospital where I am currently. I still have no feeling and I can't move my feet or toes at all.
My hands and fingers are the same. My eyes and face are also bad but touch wood my lungs seem ok although my heart rate is 135bpm on bed rest all of the time.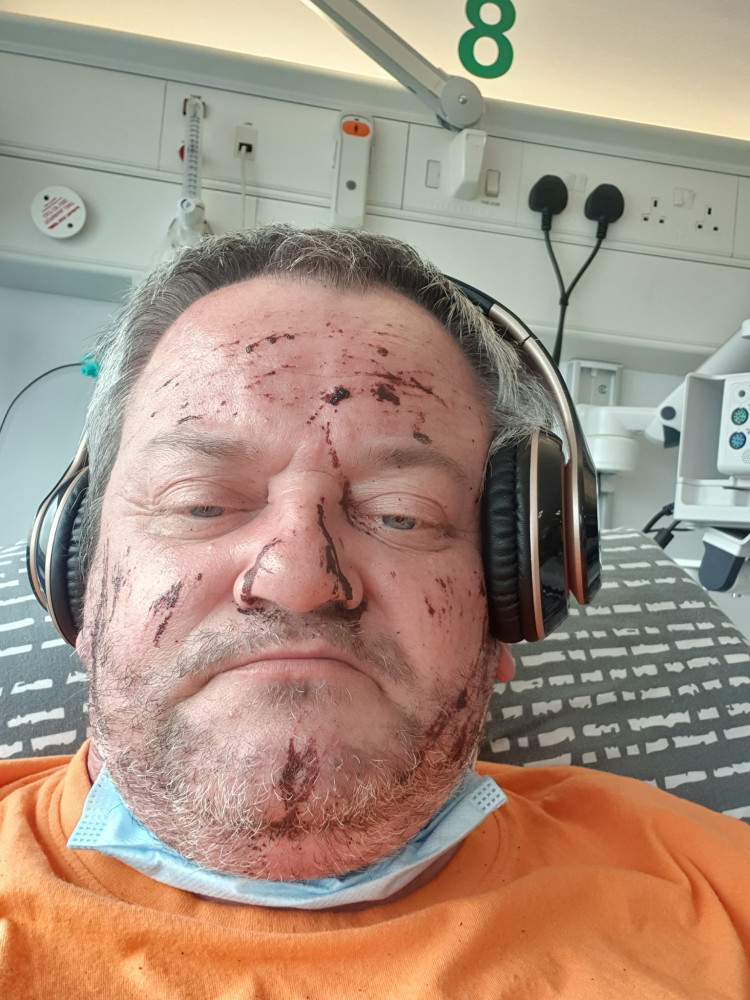 My pain is under control so that's good. I was told today that as my condition isn't responding well enough to the treatments that I've had they are pulling the plug. I'm having corticosteroids infusions to suppress my immune system to prevent it from attacking my nervous system further. However, it means that I won't get better nor will I be able to walk. I will also be high risk from viruses, bugs and infections. So, that's where we are so far. Its been a horrible 10 months to be honest. I have one goal and if I can achieve that I will be the happiest man alive.
My goal is to walk my daughter down the aisle next year.
Now I know that it's very unlikely that I will be able to do it but with everyone's help there is possibly a way. There are mechanical legs that will fit around my legs enabling me to walk without falling over. They are very expensive and way out of my reach. This is where I need you, well lots of you.
I am hoping to get as many people as I possibly can to donate just £1 via the PayPal link that will be posted on here. I have until next year to raise as much as i can for my new legs.
If for any reason at any point I find that my health deteriorates and the new legs won't benefit me we will offer you your money back or donate it to a charity GAIN who specialises in Guillain Barre syndrome and CIDP.
So that's it guys. As I lay here in my hospital bed wondering what's next, I just want to apologise for such a long story.
Thank you so much for reading, donating and I'm here to answer any questions you may have.
You can check out Simon's fundraiser via this link. https://www.paypal.me/simonclark75
And his story is recorded on Facebook, with some graphioc video content, here: https://www.facebook.com/groups/470157607964049/?ref=share_group_link
New basildon Jobs Section Launched!!
Vacancies updated hourly!!
Click here: basildon jobs