Town seek to make history at Rookery Hill
---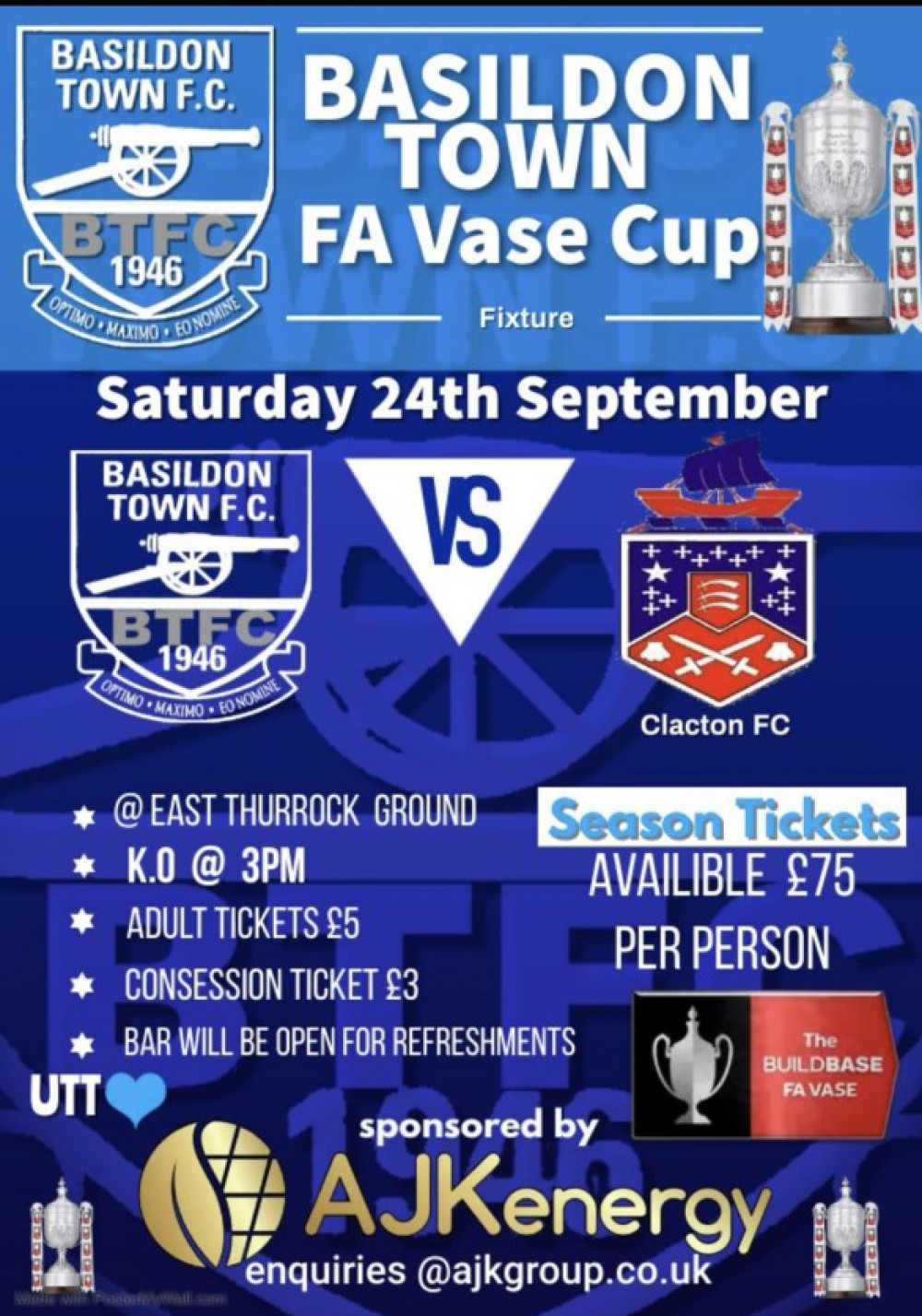 HISTORY will be made on the local footballing front this weekend when Basildon Town host their first match in the FA Vase.
After FA Cup and FA Trophy action at Rookery Hill in Corringham in recent weeks, the trio of FA cup competitions is completed on Saturday when the ground will host an FA Vase tie.
Town, who groundshare with hosts East Thurrock United, will be playing host to FC Clacton – the side East Thurrock beat away in the FA Cup in August!
This match will be Town's first ever home game in this competition after their thrilling win against Brantham in the last round.
Chairman Bob Moorcraft says: "Also I must show our great appreciation to our own supporters and main sponsors AJK Energy and Milne Contracts and all our other sponsors.
"I would as well like to thank Steve Wiseman and all at East Thurrock United FC for the use this season of their great ground and facilities.
"This match presents us with a chance to show how far we have come as a club both on and off the field in a relatively short space of time.
"Those who have been with the club for a while will remember just over nine years ago we were an OK side in Division Three of the Essex Olympian League and could only dream of being at the level we are now. I hope there will be a good crowd today to cheer us on and be our "12th man" but at the same time being respectful to our opponents and officials."