Chairman says thanks for everyone's contributions as Town take it to a higher level
---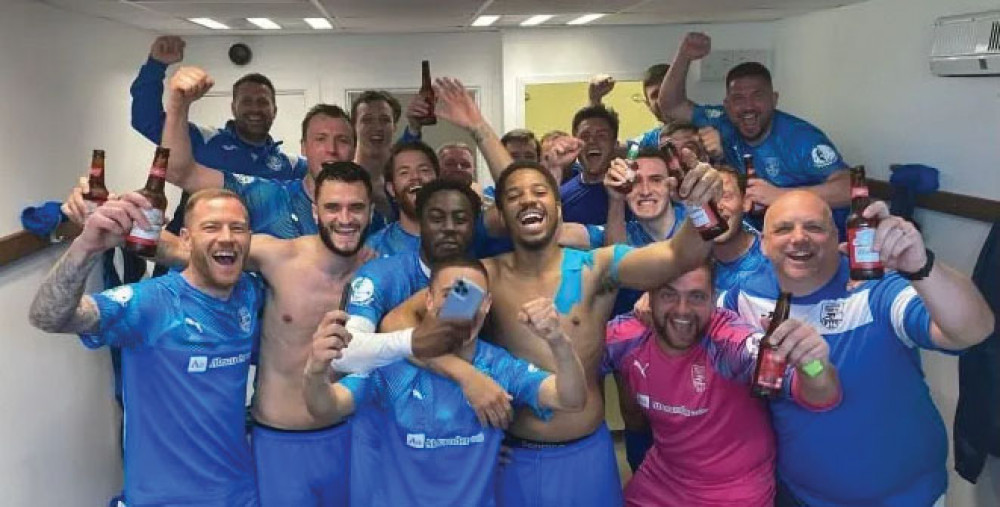 Winning promotion last season has brought big changes for Basildon Town
THE chairman of Basildon Town has spoken about the challenges his club faces after stepping up to a higher level of football.
This season Town are plying their trade in the Eastern Counties League, playing home matches at East Thurrock United's Rookery Hill ground in Corringham.
Tonight (Wednesday, 7 September) they have a league challenge cup home tie against Hackney Wick.
In his match programme notes, Bob Moorcraft says: "This evening is one of a run of midweek games and this is something we at Basildon Town are now getting used to following our promotion from the Essex Olympian League.
"This has meant great changes both on and off the field. Players have had to change their work schedules and adjust to the rigour of two games a week.
"Off the field we have had to ensure sufficient Committee members and volunteers cover the turnstiles, dressing room area is secure and policed, floodlights turned on and so on.
"Also our supporters attending games on Saturday and again on a Wednesday and being our 12th man. Everyone has so far risen to the challenge magnificently and as Chairman I would like to thank everyone for their help and support to date and I am sure this will continue."