Police crackdown in bid to stop knife-wielding gangs in Basildon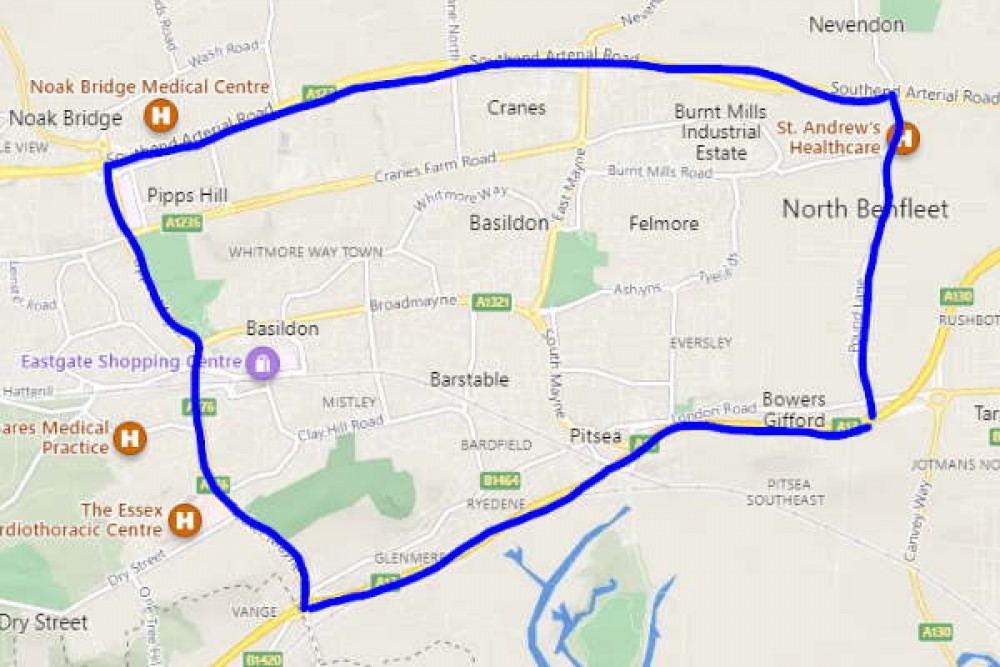 The area covered by the order.
POLICE officers in Basildon were again given extended stop and search powers following concerns about incidents involving weapons this evening.
It is the latest in a number of such orders in the Basildon area.
A statement from Essex Police says: "We received calls about two incidents today (Wednesday, 23 November) in the Lynstede and Honeypot Lane areas of the town where first people attempted to steal items from a delivery driver and then a member of the public was approached by two people on a moped and was assaulted.
"In both instances it was described a large knife had been involved.
"As a result, and to protect the public and keep you safe, an order under Section 60 of the Criminal Justice and Public Order Act 1994 has been made.
"This means officers can now stop members of the public without having reasonable grounds to do so and is an extension of the stop and search powers we use responsibly and effectively on a daily basis.
"As a result, we have an obligation to make the public aware it's in place, the area it covers and the time period it's in place for.
"The order is in place from 1.30pm today (Wednesday 23 November) until 1.30am tomorrow (Thursday 24 November)."