How you could save lives by being first on the scene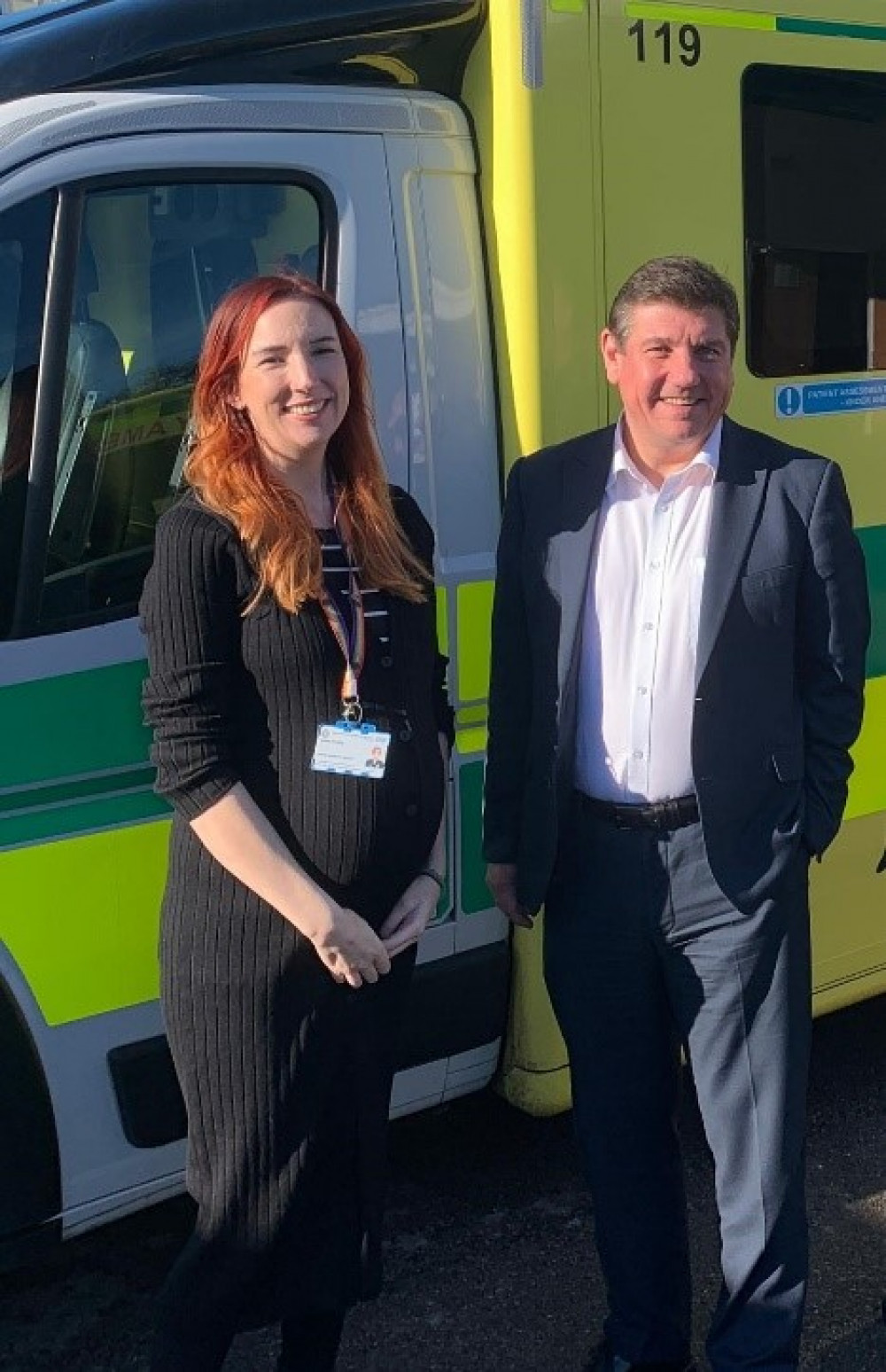 Stephen meets Claire Ruddy, Community Response Manager.
BASILDON MP Stephen Metcalfe recently met with Claire Ruddy, Community Response Manager at East of England Ambulance Service, to discuss the need for more Community First Responders in the area.
The unprecedented demand for ambulance teams across the East of England means that first responders play an important part in maintaining rapid response times.
Mr Metcalfe met with Ms Ruddy to hear about the process of becoming a first responder on his visit to Basildon Ambulance Station.
She highlighted that, in order to become one, there are six days of training. This can be done in three weekdays per week over two weeks or two weekend days per week over three weekends. After completion of training, there will also be monthly training and a yearly assessment.
Responders react to emergency calls in the area where they live or work, drive to casualties and administer life-saving interventions, such as defibrillation, until a fully equipped ambulance arrives.
As a result, it can be an extremely rewarding volunteering role. Compassionate, caring, and level-headed individuals would be ideally suited to becoming a CFR.
Mr Metcalfe said: "Do you want a worthwhile challenge? By becoming a Community First Responder, you can learn First Aid and save lives in your community. I encourage all employers and employees to think about becoming Community First Responders.
"No prior experience is needed and the East of England Ambulance Service would be very happy for you to join their team. The only requirements are a good level of fitness, a clean driving licence, and access to a road-worthy car!"
If you have any questions about becoming a Community First Responder, email EEAST at [email protected].
If you would like to become a Community First Responder, fill out the interest form at https://www.eastamb.nhs.uk/join-the-team/interest-form-community-first-responder
New basildon Jobs Section Launched!!
Vacancies updated hourly!!
Click here: basildon jobs