Mum and baby escape caravan fire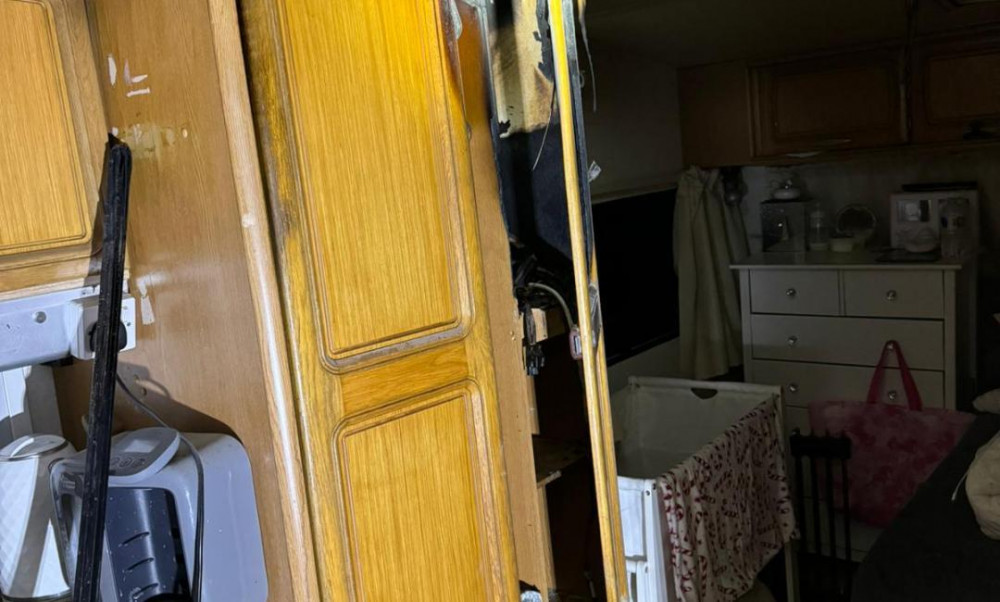 FIREFIGHTERS were called to Meadow Lane, Runwell, in the early hours of this morning (Thursday, 16 November) after a mother woke to discover a fire in a cupboard next to her baby's cot.
When crews arrived they quickly extinguished the fire and ventilated the property.
Watch Manager Andy Smith, Wickford Fire Station, said: "This was obviously a really scary incident for the woman involved and we're just so thankful she woke up when she did so she could get herself and her baby safely outside before calling 999.
"The family were temporarily staying in a caravan and hadn't thought to check if there were working smoke alarms.
"It's easy to forget things like smoke alarms when you're staying somewhere that's not your usual home, but it should absolutely be on the top of your checklist. Wherever you are, smoke alarms will alert you to the first sign of fire and potentially save your life."
The cause of the fire has been recorded as accidental, and is thought to have started due to electrics overheating and then setting fire to other contents in the cupboard.
The caravan has been left with fire and smoke damage.
The woman and her baby were left in the care of the Ambulance Service for treatment for possible smoke inhalation.
New basildon Jobs Section Launched!!
Vacancies updated hourly!!
Click here: basildon jobs