County extends time for landfill disposal of waste
By Piers Meyler - Local Democracy Reporter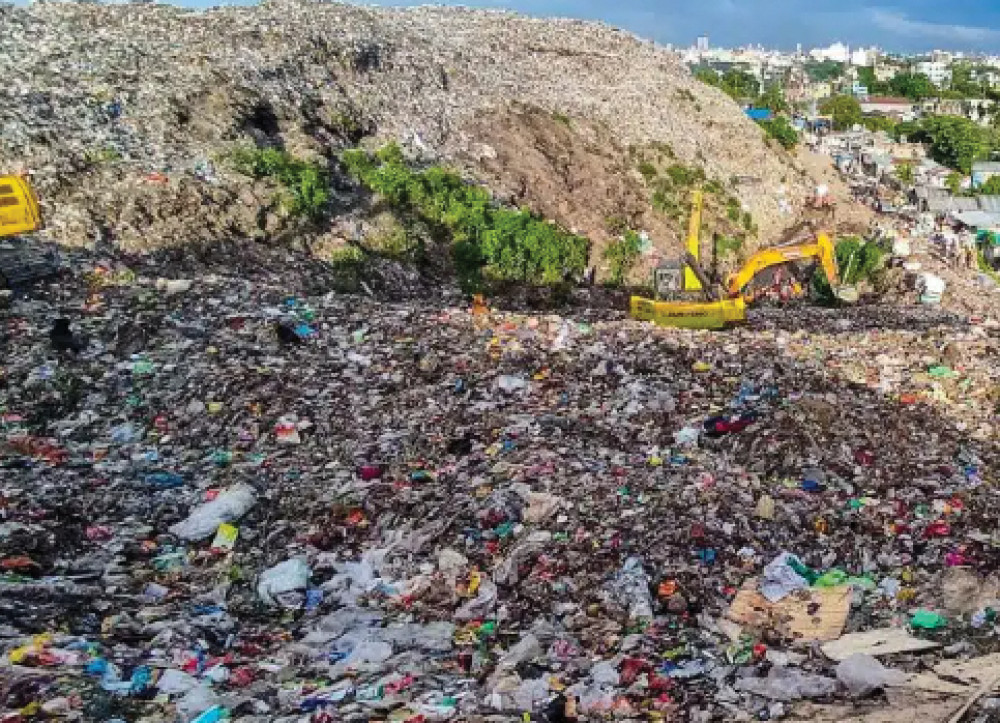 County extends time for landfill disposal of waste
Almost 350,000 tonnes of black bag waste is set to be sent to landfill for at least another year – at a cost to Essex County council taxpayers of at least £42m.
The council has received cabinet approval to extend its current residual black bag waste disposal contracts by a year, to the end of March 2025.
The extension comes in the wake of a decision earlier this year to abandon a tendering process for a Medium-Term Residual Waste Treatment contract for which there were no compliant bids. Currently all residual waste – around 334,000 tonnes – is being sent to landfill, exacerbated through the failure of the Mechanical and Biological Treatment facility in Basildon.
The site, which stopped receiving deliveries in June 2020, was meant to handle up to 420,000 tonnes of waste but was unable to process the amount of waste sent there. In 2021 £ 73 million deal to continue sending waste to landfills until April 2024 was agreed by Essex County Council amid a fallout from the failed waste processing plant.
The council then launched a tender for an initial seven-year deal worth £62 million per year at the end of 2022 for the disposal of 350,000 tonnes of residual waste per year.
But that was abandoned in May this year after the council determined that nine of the bids that had been submitted were compliant.
Essex County Council has now agreed to extend existing contracts at a cost of £42m to give it time to run a new procurement process.
Among those companies which could bid is the Belgian waste management firm Indaver – currently constructing its 'energy-from-waste' incinerator at Rivenhall – which will have the capacity to take 595,000 tonnes per year when it comes online in 2025.
In the meantime, Essex County Council is consulting on its draft plan which will replace the current adopted waste strategy in a bid to reduce the £130 million a year burden on taxpayers and the environment.
These include residents' opinions on its ambitions among which is an aim to reduce the amount of residual waste produced per person by 10 per cent by 2030 and halve the amount by 2042.
Councillor Peter Schwier, Climate Czar and Cabinet Member for Environment, Waste Reduction and Recycling said at Essex County Council cabinet on November 14: "It is unfortunate we find ourselves in this position. However, it is not unusual for bidders to require additional support when tendering for complex services of this nature which then causes delay.
"It is worth noting that since the abandonment of the medium-term residual waste treatment contract tender exercise earlier this year Essex County Council has conducted multiple rounds of market engagement to further understand the issues faced by the market in preparation for launching new medium-term residual waste treatment tender.
"The extension to existing services orders for waste disposal is requested to allow sufficient time to go through a procurement process to award a contract for one year.
"We believe we can continue working with our current contractors in the short term while we rerun our tender for medium-term arrangements in the new year.
"The extension does mean we will have to continue sending waste to landfill for at least another year but we remain committed to our target of sending zero waste to landfill by 2030."
New basildon Jobs Section Launched!!
Vacancies updated hourly!!
Click here: basildon jobs